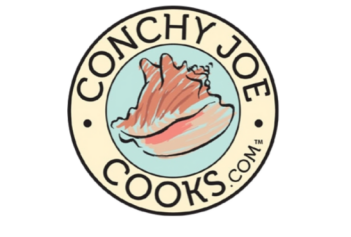 Now you can wear the official Conchy Joe Cooks T-shirt! Conchy Joe loves his logo on a shirt. Finally we put one together and You can get your Conchy Joe Cooks Tshirts right here via Amazon!
 Conchy Joe is a native of the Abacos, Bahamas. His recipies are very popular!
I convinced him to get them down on paper and I took pictures while he was preparing them. What a chore that was! You know how it is when someone cooks by just throwing in a handful of this and a scoop of that!  Once the recipies were all sorted out I decided it would be fun to have a logo created. This logo was created from a photograph of the first conch shell I brought back from the Abacos.
I came up with a nice clean design for the Conchy Joe Cooks Tshirt and had a wonderful artist friend of mine put it together for us.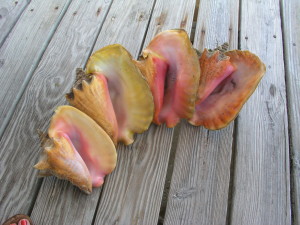 We put together 2 versions to share. The first one has a popular Bahamian phrase on the front with the logo on the back.
"Who that is?" Commonly heard among the locals when someone is approaching by boat, golf cart or foot!
You can also get just the Conchy Joe Cooks tshirt logo on the front of the shirt. Click the images below and you will be taken directly to the sales page where you can see images of the shirts and the colors available.
You can get them in Men's Women's and Children's sizes.