Catching Conch in the Abacos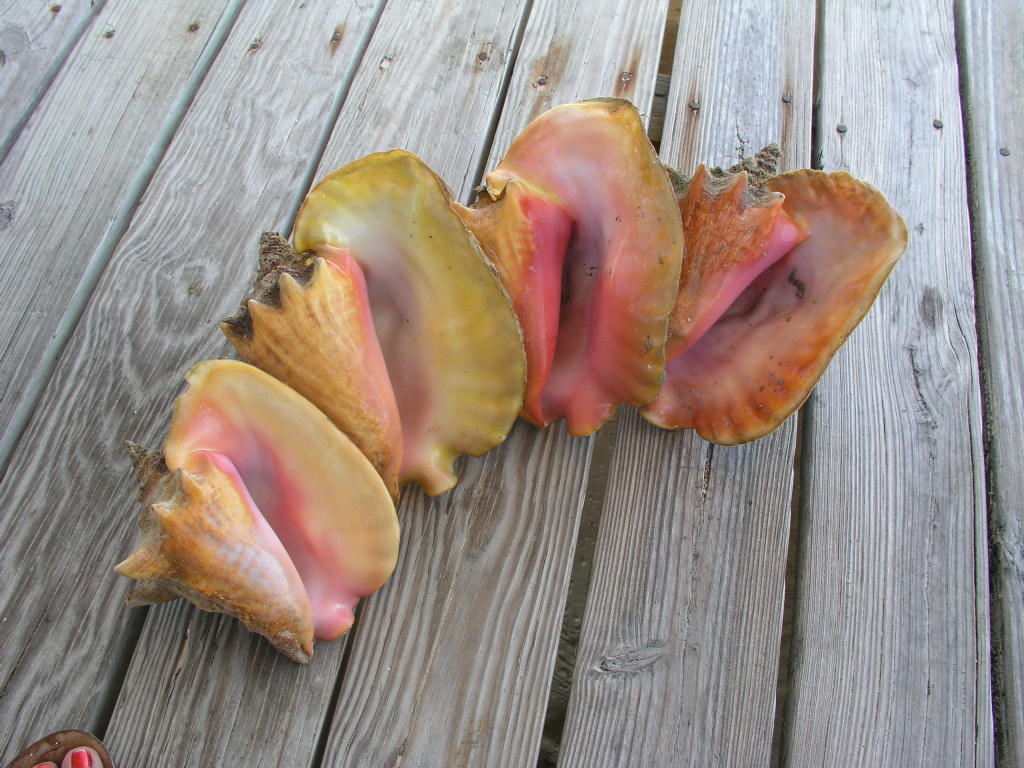 When my husband and I visit the Abacos I have a list of things I want to do. On the top of that list is going out with family hand-line fishing and catching conch. These are a few of the pictures I was able to get on our last trip!
 This is my husband's Uncle in the water catching conch.
I wanted to go in too but it was a little chilly.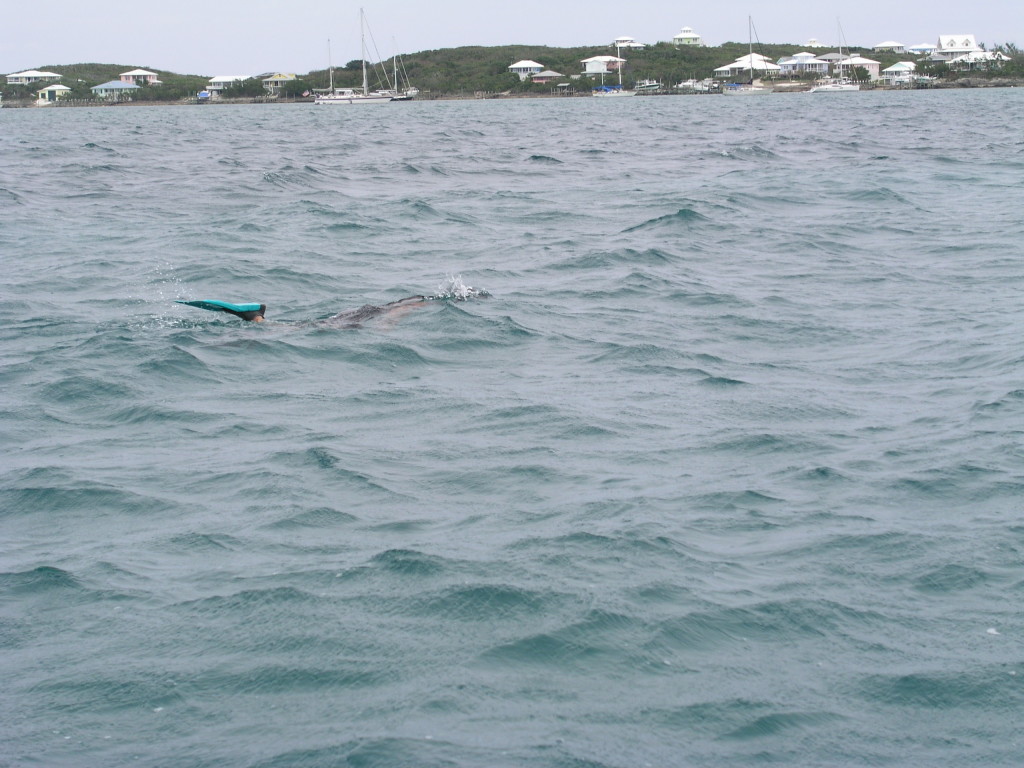 My job was leaning over the boat and grabbing the conch as they were handed up to me!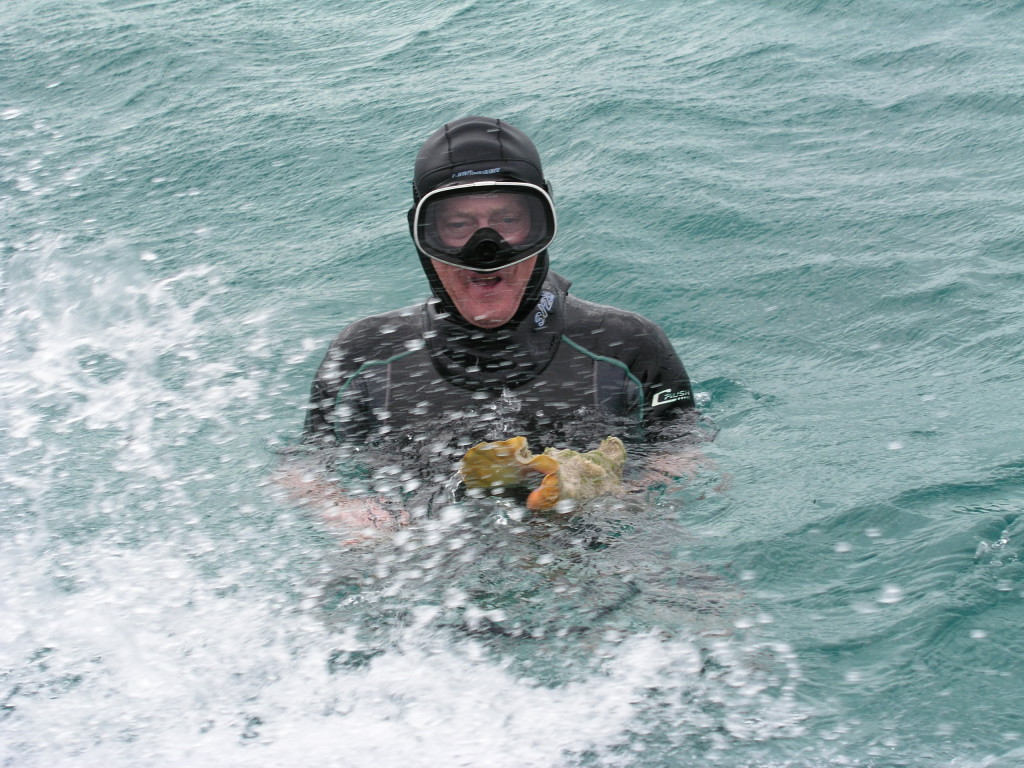 Not easy since the boat was moving the whole time!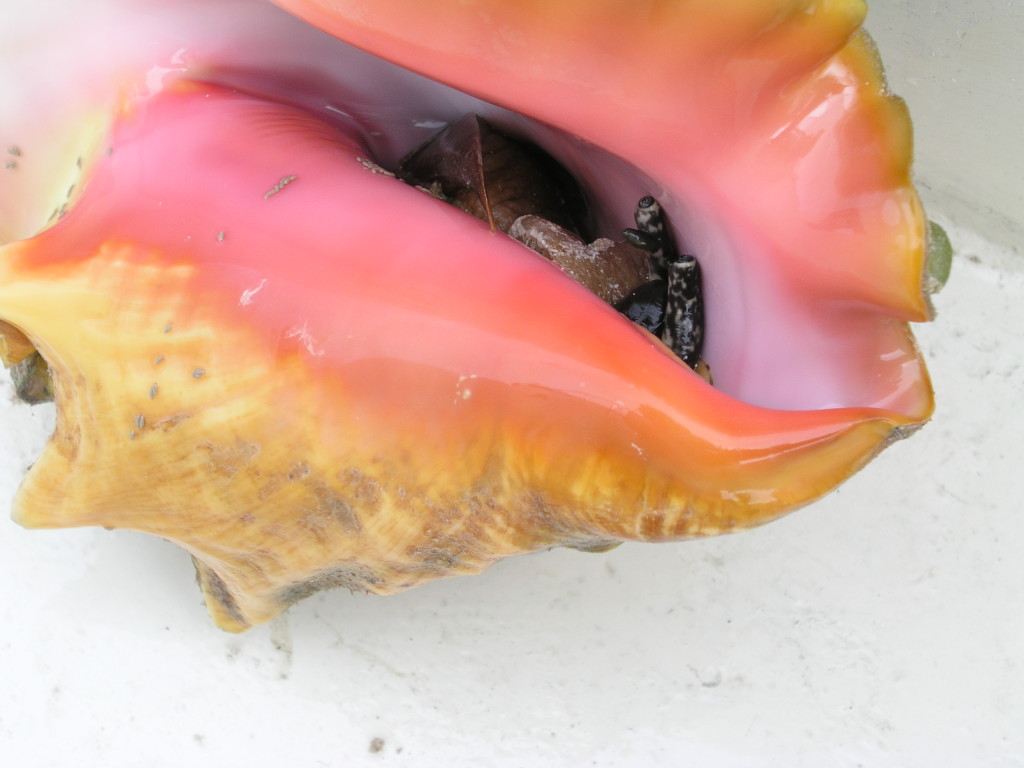 Removing the conch from the shell. It's all in the technique.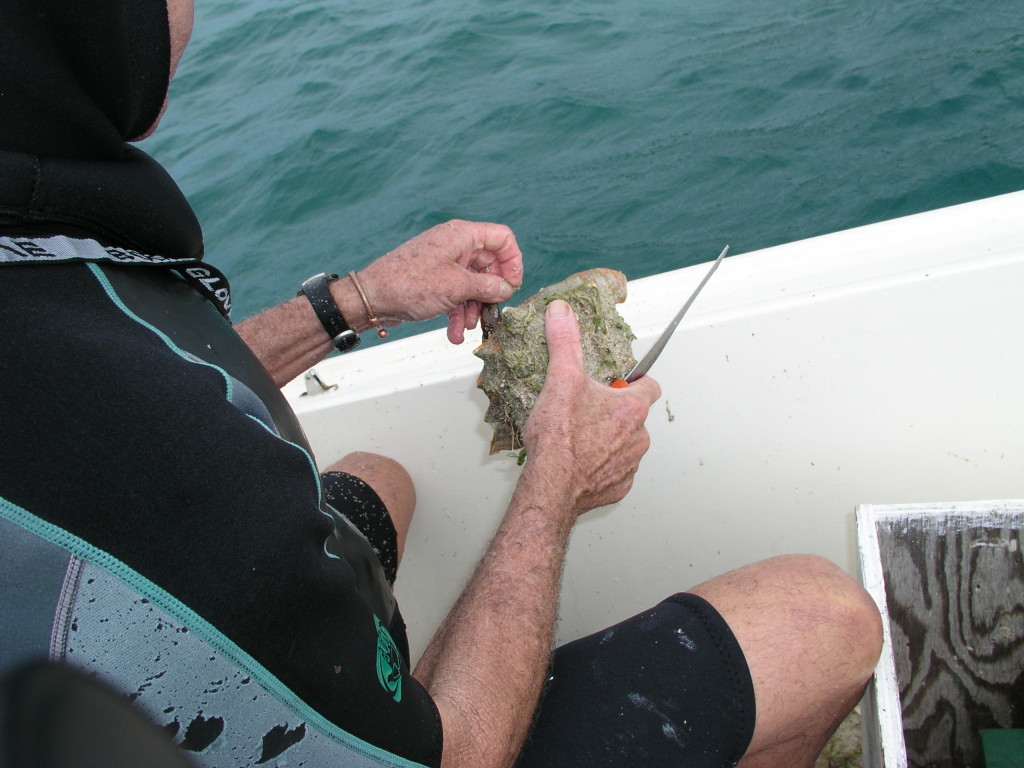 Back on the dock the conch was cleaned and prepped for storage and recipes.
To properly store conch in the freezer it must be in salt water.
You can make your own but the clear water they are harvested from is the best.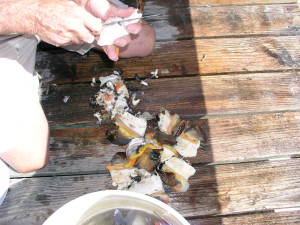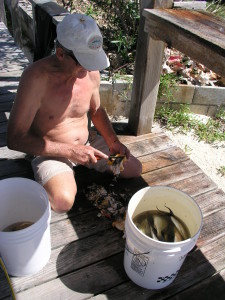 In this bucket is the beginning of the Hand-line fishing haul!
Want to see more about Hand-line fishing? I have that page right here!